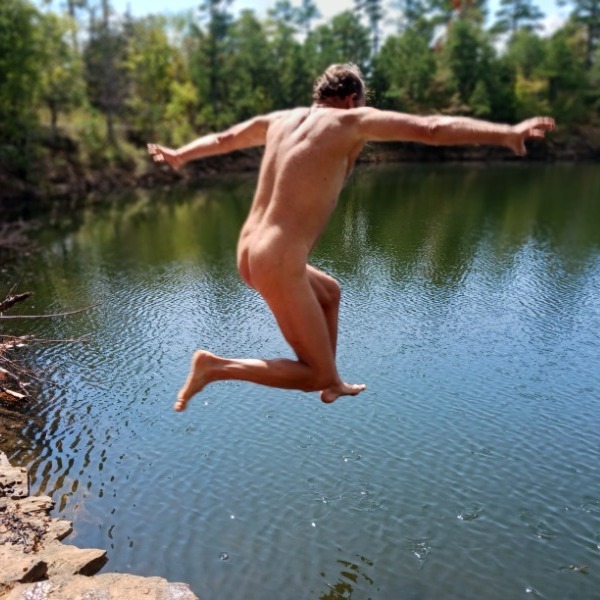 Couple, age: 50+, from NW Arkansas, premium user
Married with me being somewhat more passionate about naturism than my wife, though she enjoys nudist resorts. I really enjoy swimming, soaking, and walking in the nude. Will go way out of my way for a nude beach or hot spring. Always hunting up new swimming holes. Love hanging up my hammock in a secluded glade; napping and reading. I travel extensively around the US and the globe. AANR Members. Former members of The Naturist Society Foundation (TSNF). Also on TrueNudist. PHOTOS PROFILE: Zipolite Nude Beach in Oaxaca, MEXICO; Relaxing at Emerald Lake in Texas; Little Miami beach near Cincinnati, OH; relaxing room at Indian Springs hot spring caves in Idaho Springs, CO. All you have to wear is a mask (and not even that while soaking); Flat Rock Nude Beach on the White River near Crosses, AR. Last three: Dead Horse Swimming Hole, Fayetteville, AR. Found a mud pit and took a mud bath; National Skinny dipping Day 2021 at Dead Horse Swimming Hole, and nude hike to Short Grotto Falls, AR; nude snow hike near Warm Lake and Cascade, ID; my backyard shower on National Nude Gardening Day. BTW: I will not reply to messages from "Anonymous" or users without any photos. You may lurk in the shadows if you want but I am interested in community.
Signed up 3 years ago.
---
---